New video released on February 16, 2023 for "Whole Lot Better"
A few words about my two oldest and dearest friends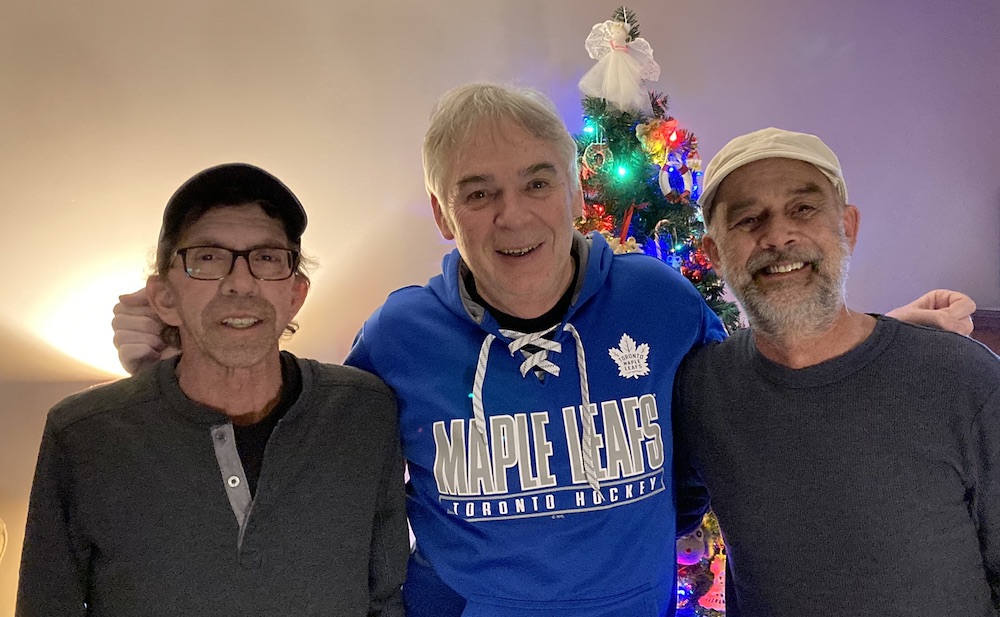 I must say something about my two oldest and dearest friends. Eric Craig, Bill James and I shared many great times over the last 45 years. Bill passed away on July 14 , 2022 and Eric passed away on August 22, 2022. I have a few words to say about my buddies.
"Eric Craig was a kind , generous and caring person. He was a fiercely loyal friend, proud uncle and brother. He always celebrated and talked about his family and there successes. He was a staunch supporter of women's rights and outspoken against racism and discrimination. He was a hard working and dependable employee, who took great pride in his work and in continuously improving the efficiency and organization at work. Eric loved to golf with his buddies most Saturday mornings, along with many golf trips and improved his game significantly over the years. He loved to laugh and tell jokes and do impressions of some of his old TV favourites like Don Knotts and Tim Conway. He loved reminiscing about skits from the Carol Burnett show and it made him laugh out loud. He adored animals, especially dogs and they loved him right back, like his dog Weazy, Baubles and our dog Poppy. She went crazy whenever she saw him. Eric was an empathetic and helpful person who was always there for those he loved. He was also an amazing gift and card giver! Every card, whether funny or serious, and every gift he gave was so thoughtfully chosen to be perfect for the person he gave it to. He taught himself how to play guitar and had a beautiful singing voice. He started writing songs and recording them. He loved Pepsi, pork chops and corn on the cob, OFF the cob, and even took up cooking in the last few years and would be excited to try new recipes. He loved going to his buddy Mike's for kitchen parties to play guitar and sing and he loved recording music with me. Eric got great joy by making others happy and was always helping out when in need. He was a special man and incredible friend. We love him and miss him always. I completed a track for my good friend Eric Craig. The song was written by Terry and Tim Craig. Eric put the music to the lyrics. The song is entitled "The Story". We worked on the arrangement over a couple of day's and recorded a rough live track. We recorded the track in April 2022. It was a blast working on one of Eric's songs and he was pumped, all through the process."
"Bill James and I have had many adventures over the years. Bill is one of those guy's you can call 24/7 and he'd be there to help. Bill loved Bob Dylan, Bob Marley, Steve Earle, Tom Petty & The Heartbreakers and a number other other groups and performers. Bill and I have probably seen some 500 concerts over the years, with many road trips. We also played a thousand rounds of golf over the years in Ontario and Quebec. Many golf trips over the years with lot's of stories along the way." Bill was also always on time. We miss his stories and his laugh.

Rest in peace my friends.
Working on new songs
I've been working on 10 new songs. I've got the drums recorded and I'll be working on three songs at a time, for release this time around.
The 2020's started with the COVID outbreak. Tough times for all.
I've been writing quite a bit more recently. Some good and some bad. These new songs are shaping up to be songs of life and triumph, pushing through, getting her done etc…
I released a few live videos on my YouTube page, during April and May 2020. On Over The Hill, The Na Song, Momma, Coming Home, Workin' Hard At Hardly Working', Feelin' Like I Do and Always Be.