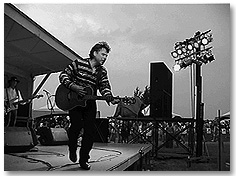 By the late 90's, I was in the early stages of working on my first solo record (Walk That Walk). I recorded the record at Sound Of One Hand studios in Ottawa's east end. I worked day and night on the project in order to get everything in place to prepare to record the new record. All the staff at S.O.O.H were just great people to work with from John Dooher who just made the process so easy and enjoyable, Ross Murray at the board with his inspirational rockin' to the tracks, Marty Jones who's final mix was exactly what I was shooting for, a country/rock record with a little edge.

I'd like to thank all the musicians on the record once again, it was a pleasure working with you all. Many thanks go out to Al Bragg who co-produced the record. His experience at the board, as a musician and his ear were a God send. One of the things I learned from Al was focusing on the sound of every single note and more so on the vocal tracks, I was truly amazed at his ability to get things just right, no matter how big or small. Al also brought in some great guests such as Steve Piticco, one of the worlds great guitar pickers and Suzie Vinnick's harmony tracks are as sweet as sweet can be.
Here is some more info on the record entitled
"Walk That Walk"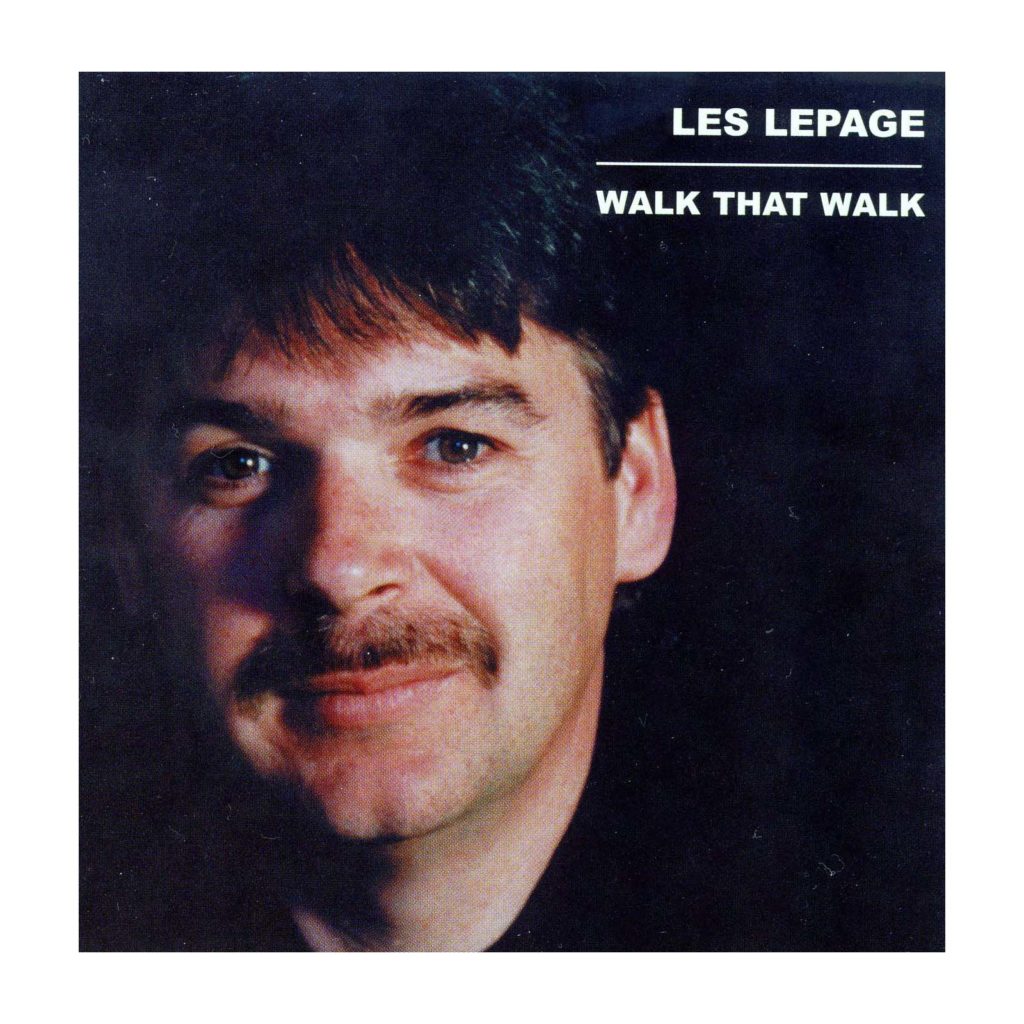 Les has written 9 of the 10 songs on the CD entitled "Walk That Walk" available on LHL Records. The album was co- produced by Al Bragg, an accomplished musician & member of The Ottawa Valley Country Music Hall Of Fame, Ross Murray and Les Lepage.



Recorded at Sound Of One Hand Studios.
Ottawa, Ontario, Canada.
Mixed by: Marty Jones
Mastered by Sylvain Dubois
Musicians on the record:
Les Lepage on Percussions, Rhythm guitar,
Vocals & Harmonies
Al Bragg on Keys, Dobro and Pedal Steel
Eduardo Flores on Drums
Mike Belanger on Lead Guitar
Rod Delcourt on Harmonies
Steve Piticco on Lead for tracks 1 & 5 – Mandolin on tracks 2 & 3
Tracy Clark on Lead & Rhythm Guitar
Tom McMahon on Bass
Suzie Vinnick on Harmonies
Seamus Costello on Hammond organ for tracks 2,5 & 10
I went out and put together a new band for the CD release party which was held at Hank's on Montreal Road in Ottawa. I also brought out some special guests for the show.
The Boys in the Band:
Les Lepage on Rhythm Guitar/Vocals and Harmonies
Rod Delcourt on Bass/Vocals and Harmonies
Mike Belanger on Lead Guitar/Vocals and Harmonies
Eduardo Flores on Drums
Al Bragg on keys and steel
Honorary members:
John Dillabough on Lead Guitar/Vocals and Harmonies
Tracy Ckark on Lead Guitar/Vocals and Harmonies
Chris Birch-Jones on Bass/Vocals and Harmonies
Ken Reynolds on Drums
I continue to write and record demos as this stuff is in my blood. I love to jam whenever I can with just about anybody along the way. I still play the odd live gig and love to keep in touch with you out their in internet land.