Merry Christmas and all the best in 2016!
Volume 1, Issue 1
Dec 2015
Special points of interest:
· Merry Christmas 2015
· Happy New Year 2016
· 'Comin Home' update
· OVCMHOF Show 2015
· 'Roll On' is available at iTunes.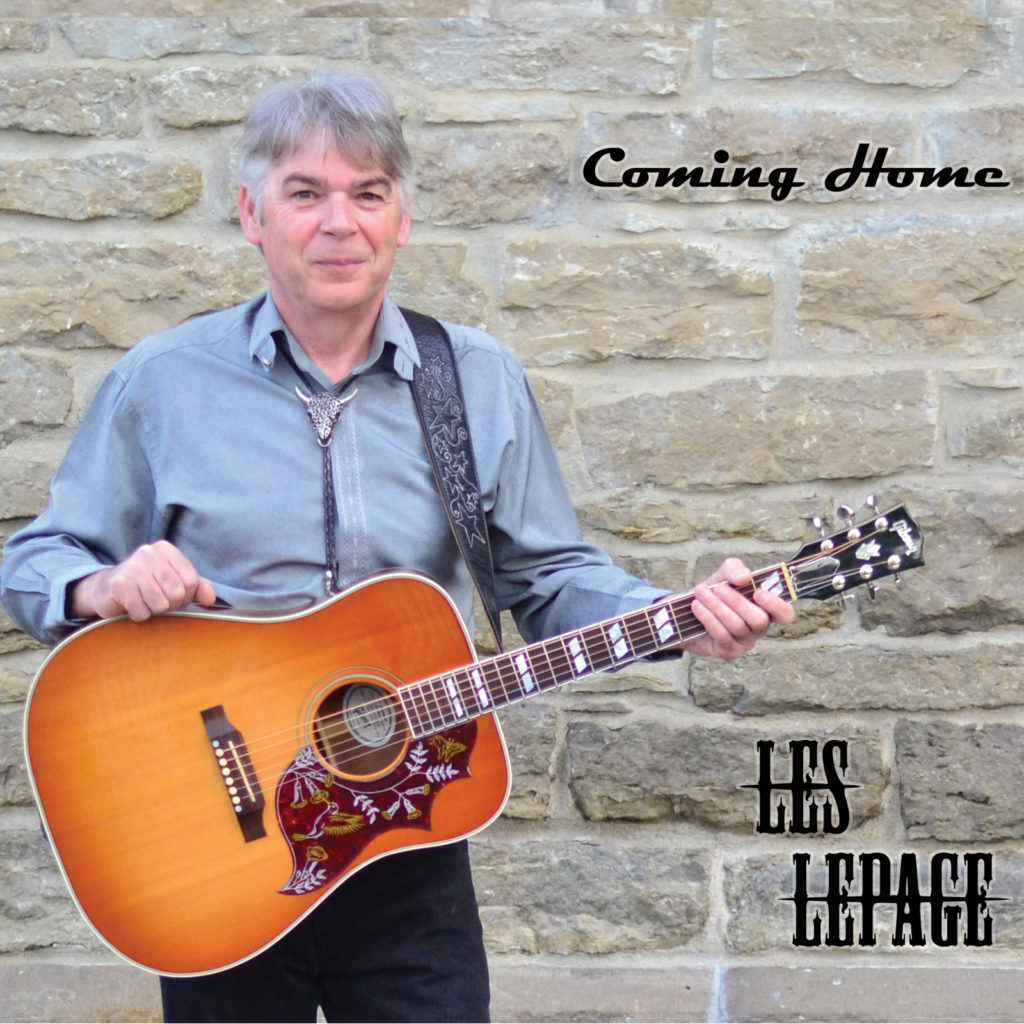 Coming Home' update
Season's Greeting's y'all,

Hope things are going well for you and yours this holiday season. I've been very busy writing, recording, editing, mixing and mastering these last few months. 'Coming Home' is now fully recorded and I've been editing the 10 original songs which are to be mixed in early 2016.

I'd like to thank the musicians who came out to get this new release completed. John Dillabough on guitars, Rod Delcourt on bass guitar and vocal harmonies, Al Bragg on pedal steel and leslie organ, Lauren Hall for her vocal harmomies on 'Fly Away Angel' and Wade Foster on fiddle for the title track. It is always a pleasure working with these great and talented folks. Eric Craig has also been a great help over the past couple of years, playing engineer when recording my parts (Thanks Eric).

I have written 10 original songs for 'Coming Home', which is scheduled to be available in the Summer of 2016. There are 3 very personal songs on this new release which include 'Coming Home' where I pay tribute to folks like Denis St. Michael, Ron McMunn, Ralph Carlson and the like. 'Fly Away Angel' which I wrote after reading my niece Miranda's (Randi) obituary. She was only 12 years old. 'On Over The Hill' is a song I wrote about my Dad (Rudy) just after he passed away. I hope you like them.

I'd also like to thank the Ottawa Valley radio stations who've supported my releases over the years such as Valley Heritage Radio 98.7FM, CKCU 93.1 FM, CHIP 101.7FM, CHLK Lake 88.1FM.



Thanks for supporting Ottawa Valley country music artists and their music!
Ottawa Valley Country Music Hall of Fame show 2015
I just can't say enough about the OVCMHOF. A great time was had by all this past September at the OVCMHOF show held at Centrepoint Theatre hosted by Valley Heritage Radio personalities Christa Pare and Jason Marshall. Congradulations to the inductees, Dale Ducharme
Robert (Bob) Johnston
Kelli Trottier & Palmer Rapids Twin Music Festival . The house band was amazing and the performers such as Lauren Hall, Andy Clark and Roger Heroux among others were great. Special mention to all the folks who helped to put the show on this year, many thanks. I imagine it's a lot of work to put together a 3 to 4 hour show. It was good to catch up with folks like Ron Moores from 'The Back' 40 on CKCU 93.1 FM, Lucky Ron Burke, Lauren Hall, Andy Clark, Jim Long and Jason Marshall from Valley Heritage Radio 98.7 FM among others. Don't forget your tickets for the 2016 show. It should be a good one.