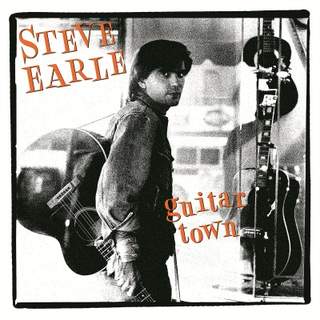 I can still remember where I was the first time I heard Steve Earle's "Guitar Town" on the radio. It was 1986 and I was heading down Industrial Avenue in Ottawa, Ontario and this song started playing on CKBY 105.3 FM. I had to pull over, as I needed to know who was singing this new kind of country rock sound. As I listened, I was totally loving the tune. When the song finished the radio deejay informed us that, "that was Steve Earle with his new single entitled "Guitar Town" off the Guitar Town album". I immediately went looking for this new record and found it.
Here is a track list for "Guitar Town":

1. Guitar Town
2. Goodbye's All We've Got Left
3. Hillbilly Highway
4. Good Ol' Boy (Gettin' Tough)
5. My Old Friend The Blues
6. Someday
7. Think It Over
8. Fearless Heart
9. Little Rock 'N' Roller
10. Down The Road

I ended up performing 4 of the 10 songs in my band Hickory Wind on a nightly bases, which included Guitar Town, Hillbilly Highway, Someday & Fearless Heart. This album is one of those records where I loved every song on the record and as you know, this doesn't happen very often when buying music. I must also salute The Dukes who have been Steve's band for more than 33 years. There have been a few variations of the band but all were extremely talented and gifted musicians, including William Bucky Baxter, Harry Stinson and Eric Roscoe Ambel.

I've written many songs since 1986 and just about every one of them have a little Steve Earle influence in them, including a little edge, rock attitude and a sound that is not your everyday country sound from the 70's/80's. I still write traditional country songs as well. These were the songs my parents listened to such as Elvis Presley, Johnny Cash, Waylon Jennings, Kitty Wells, Patsy Cline and so many others.
Here is the set list from the very first show Bill and I attended back in 1987:

March 3, 1987 at Barrymore's Music Hall Set List:
Good Ol' Boy (Gettin' Tough)
Angry Young Man
Hillbilly Highway
Guitar Town
My Old Friend the Blues
Little Rock 'n' Roller
No. 29
Sweet Little '66
Nowhere Road
Dead Flowers (The Rolling Stones cover)
The Week of Living Dangerously
Copperhead Road
Love You Too Much
Down the Road
Someday
San Antonio Girl
The Rain Came Down
I Ain't Ever Satisfied
Goodbye
Johnny Come Lately
Little Sister (Greg Trooper cover)
The boy's in the The Dukes:
Bucky Baxter – steel guitar, vocals
Richard Bennett – acoustic guitar, electric guitar, six string bass
Harry Stinson – drums, vocals
Reno Kling – bass guitar
Ken Moore – organ, synthesizer, vocals

The band line-up listed above was such an experience to see live and get all the little nuances of the show. The band was on fire. Bill and I had a blast at our first Steve Earle show at Barrymore's and we've seen him many, many times since. Steve Earle and the Dukes continue to push forward and move the meter that is measured.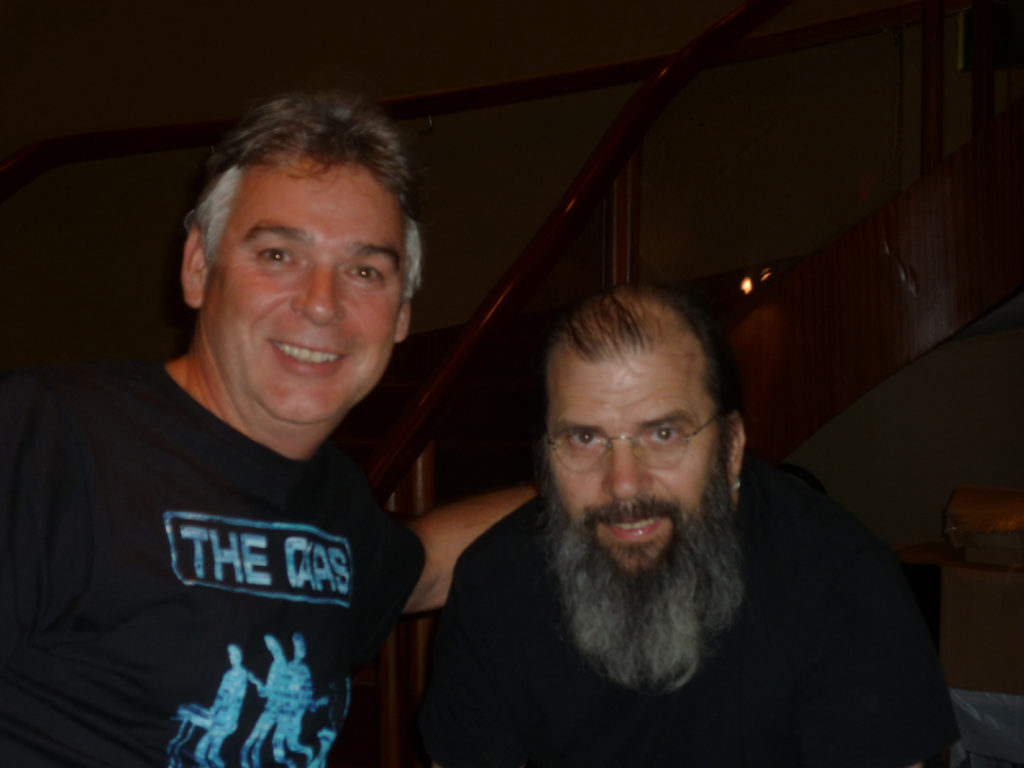 Steve Earle is one of the most acclaimed singer-songwriters of his generation. A protege of legendary songwriters Townes Van Zandt and Guy Clark, he quickly became a master storyteller in his own right, with his songs being recorded by Johnny Cash, Willie Nelson, Waylon Jennings, Joan Baez, Emmylou Harris, The Pretenders, and countless others. 1986 saw the release of his debut record, Guitar Town, which shot to number one on the country charts. What followed was a varied array of releases including the Grammy Award Winning albums The Revolution Starts…Now (2004), Washington Square Serenade (2007), and TOWNES (2009). A true Renaissance man, Earle has become a novelist, a film, TV, and stage actor, playwright, record producer, and radio host. Earlier this year, he appeared in the off-Broadway play Samara, for which he also wrote the score that The New York Times called "exquisitely subliminal." 2018 marked the 30th Anniversary of his legendary album Copperhead Road.

Steve Earle Discography:
https://en.wikipedia.org/wiki/Steve_Earle_discography

Collaborations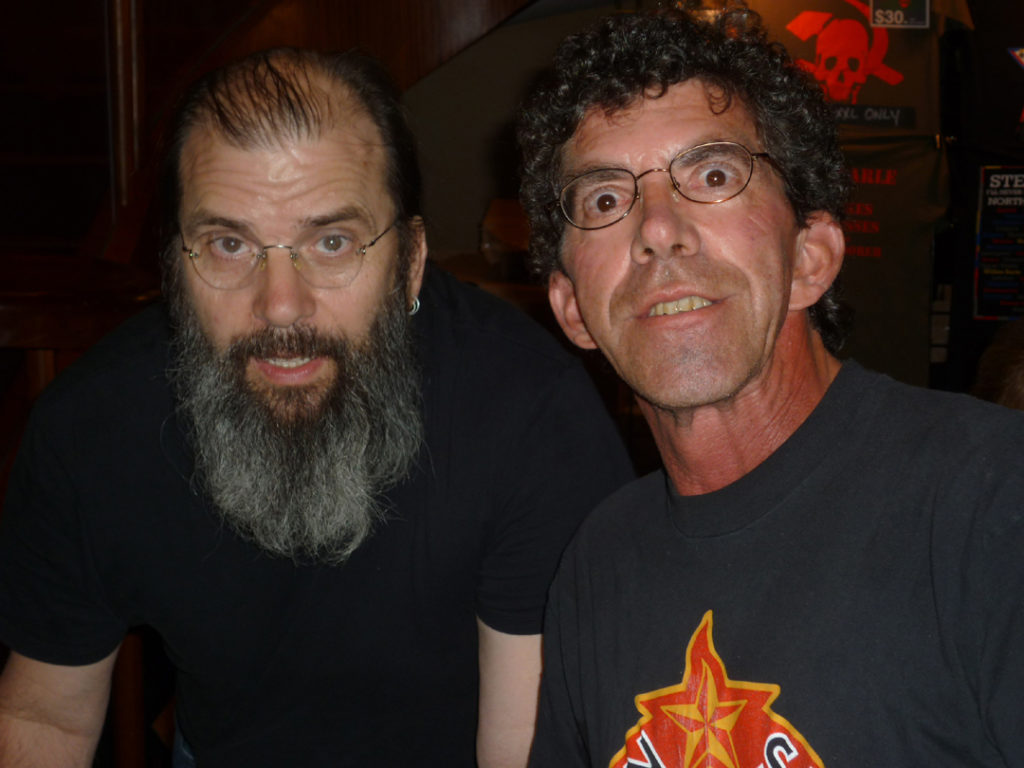 I've been to some 45 or so shows through the last 33 years with my good friend Bill. The first show we went to was on March 3, 1987 at Barrymore's Music Hall in Ottawa, Ontario. What a band Steve had for this tour. I know he always has a good band but these guy's were just wow to watch and listen to.
Steve Earle & The Dukes Pics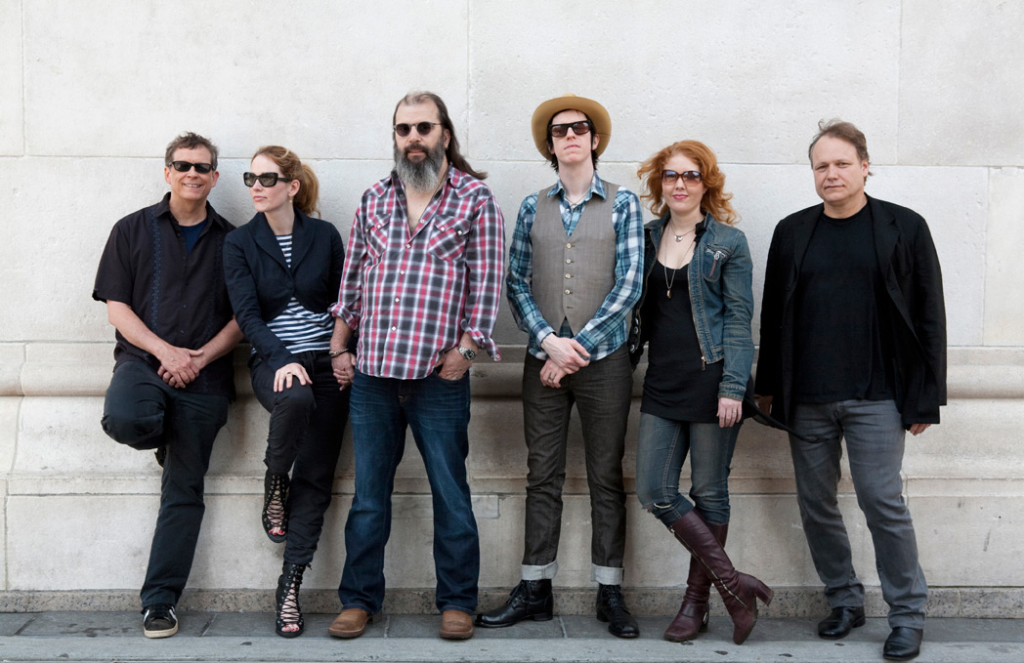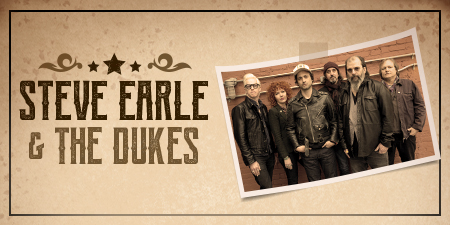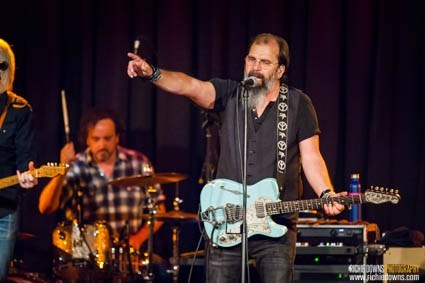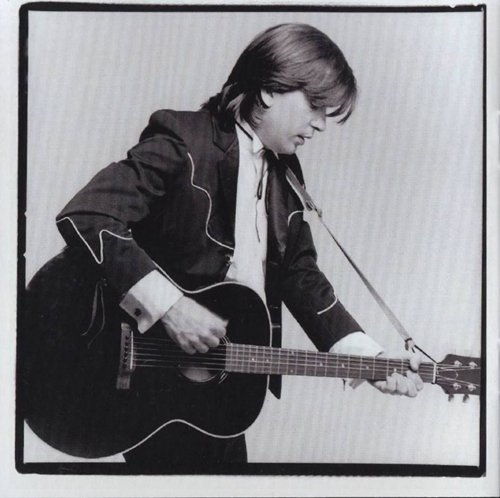 Here are some of my favourite Steve Earle songs:
Nowhere Road (Exit 0)
Sweet Little 66' (Exit 0)
Angry Young Man (Exit 0)
I Aint Ever Satisfied (Exit 0)
Copperhead Road (Copperhead Road)
Back To The Wall (Copperhead Road)
The Devil's Right Hand (Copperhead Road)
Johnny Come Lately (Copperhead Road)
The Other Kind (The Hard Way)
This Highways Mine (Roadmaster) (The Hard Way)
Billy Austin (The Hard Way)
Justice In Ontario (The Hard Way)
Regular Guy (The Hard Way)
Feel Alright (I Feel Alright)
Poor Boy (I Feel Alright)
The Unrepentant (I Feel Alright)
Tanneytown (El Corazon)
I Still Carry You Around (El Corazon)
Telephone Road (El Corazon)
N.Y.C. (El Corazon)
Here I Am (El Corazon)
Feel Alright (El Corazon)
The Revolution Starts Now
And many more…..

Keep Rockin'!